Michigan Mystics - TCH Tryouts
Calling all Metro Detroit athletes! The Michigan Mystics has recently partnered with the Tri-County Hoopers to form the Michigan Mystics-TCH! The team is looking for players to fill the rosters for a 2025 and 2026 team! Below is the tryout information: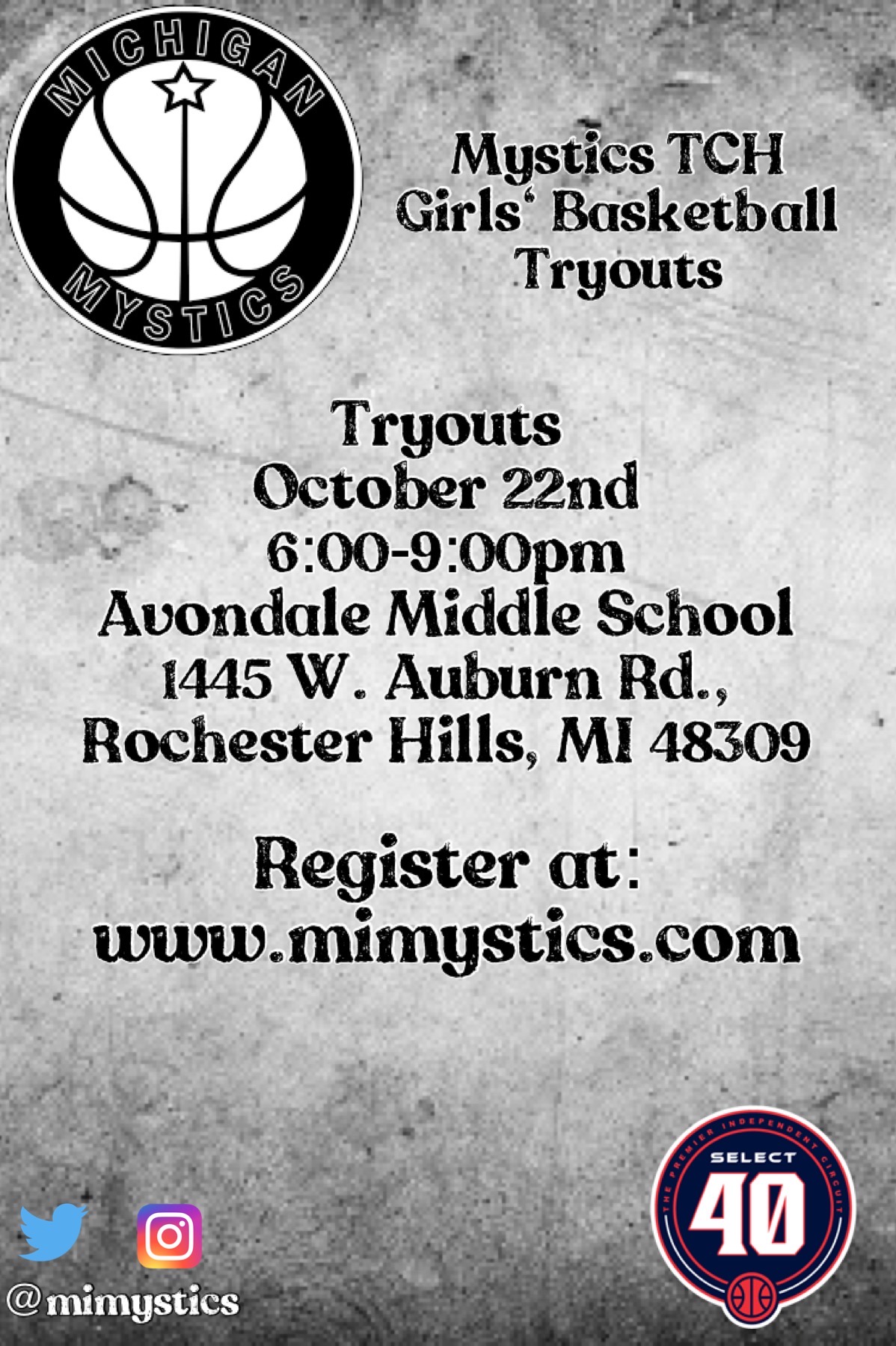 Any questions please email: michmystics@yahoo.com
Try Out Fee: $10 Cash @ the door
Use the form below to filter by sport, season, day(s) and/or location; or scroll to view all programs.
---